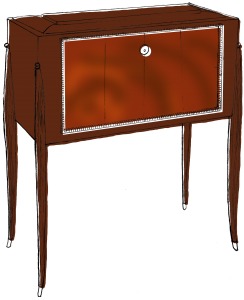 An appraisal is a legal document.  We provide a properly prepared art or antique appraisal which includes a value conclusion that clarifies questions of value.
Would you trust the preparation of your will to a less than experienced attorney? Would you go to a general doctor for an specific ailment? Then trust making future decisions based on the value of your property to an experienced, qualified appraiser.
Please remember there are no "USPAP Certified Appraisers," and reports cannot be a "USPAP Certified Appraisal." There is no such credential and these words are misleading.  Appraisal work is performed "in conformity with the Uniform Standards of Professional Appraisal Practice."
An appraisal report answers questions of value. They are cohesive, logical, readable documents that address the intended use, approach to value and define the appropriate and relevant marketplace context in which the value is determined.  Appraisers are not authenticators, rather reports  serve as documentation which includes accurate and in-depth information about an object.  Every appraisal adheres to the ethical and professional guidelines of the Appraisal Foundation's Uniform Standards of Professional Appraisal Practice (USPAP) and to the high standards of the American Society of Appraisers (ASA) and Appraisers Association of America (AAA).  Our appraisals are recognized and accepted by all insurance companies, lending institutions, banks, courts and the Internal Revenue Service (IRS). Limited appraisals [Restricted Appraisals] can also be provided to meet particular needs.
Art Appraisals for INSURANCE COVERAGE
Avoid being over-insured or under-insured. The art market is ever-changing. Do not assume a bill of sale is an accurate indicator of an item's value. A report for insurance purposes can protect against loss in the event of damage, theft, flood, tornado or fire. Items are often damaged in storage and by moving companies; an appraisal report will protect property so a client can receive proper compensation. Each item is carefully measured, documented and photographed with particular attention given to condition. Each item is then extensively researched for appropriate replacement value, using recent sales comparables from galleries, retail shops, retail internet venues and private dealers. Because of the dynamic nature of the marketplace, appraisals need to be re-evaluated every 5 years in order to protect the client's investments.
Appraisals of Art for DAMAGE AND LOSS
These appraisals include detailed documentation and photographs of damaged objects or property as a result of breakage, fire, and natural or other causes and the loss of value is concluded. Recommendations regarding restoration services or replacement are suggested when appropriate. A hypothetical appraisal can be provided for items stolen based upon photographs, receipts and other forms of documentation supplied by the client.
Appraisals for ESTATE TAX, PROBATE & GIFT TAX
Appraisal reports are necessary for tax purposes and are useful for distribution. When dealing with a taxable estate, an executor filing an estate tax return is required by the IRS to obtain an appraisal by a "qualified" appraiser of a collection of objects valued over $10,000, or for any individual item valued over $5,000. Fair market value appraisals are fully researched with relevant market comparables. All these appraisal repoprts meet IRS guidelines.
For more information:  Estate & Gift Taxes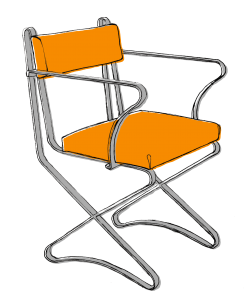 Appraisals for ESTATE PLANNING
It is advisable for clients to plan ahead for the distribution of assets in their estate. Good estate planning should reduce estate distribution related expenses, including taxes and tension among family members, and assure the desired transfer of assets to heirs. In order to develop the most effective estate planning, advisors need a complete accounting of your net worth – one that includes tangible assets: fine and decorative arts.
Appraisals for EQUITABLE DISTRIBUTION of Assets
This appraisal ensures the equitable distribution of the client's property. Fair Market Value appraisals are provided for division of property in such cases as divorce, legacy matters, or to determine equal division of assets from a joint venture.
Appraisals for CHARITABLE DONATIONS of Art Collections
Donations to museums and other charitable organizations are gratefully accepted. However, a thoroughly researched qualified appraisal report by a qualified appraiser is necessary in order to receive the tax benefit from the IRS. These appraisals are based on fair market values at the time of the donation. They are fully researched with market comparables included, and are required for any item or group of items valued over $5,000.
When choosing a "qualified" appraiser of tangible personal property for income, estate and gift-tax purposes, a taxpayer must be in compliance with the appraisal regulations set forth by the IRS in section 170 of the Internal Revenue Code of 1986. The term "qualified" is summarized in IRS publication 561, "Determining the Value of Donated Property."
For More Information: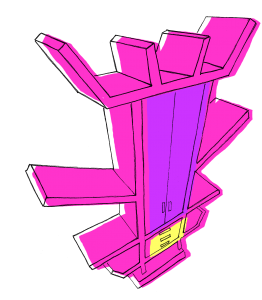 Definition of a Qualified Appraiser [ http://www.irs.gov/pub/irs-drop/n-06-96.pdf ]
Determining the Value of Donated Property  [ http://www.irs.gov/publications/p561/index.html ]
Organizations Eligible to Receive Tax-Deductible Charitable Contributions (link: http://www.irs.gov/Charities-&-Non-Profits/Organizations-Eligible-to-Receive-Tax-Deductible-Charitable-Contributions)
Form 8283 Noncash Charitable Contribution
Publication 526 Charitable Contributions
Art or Antique SALE ESTIMATION
Based upon relevant recent sales of similar property in markets realistically available to the client. Know how much you can get if you decide to sell through an auction house, consignment shops or on your own.
Appraisal of Art for LOAN COLLATERAL
Lenders are recognizing the value of  works as collateral for loans.  Lending institutions require well documented and substantiated valuation for works that will be used as security. Soodie Beasley Appraisals will determine an accurate and defensible valuation of your decorative and fine arts that meet the lending institution's underwriting requirements.
Appraisal of Art Collection for LIQUIDATION
Liquidation  can be a complicated process. Should your attorney determine that an appraisal of your art collection is required, we will provide you with fair and accurate valuations of the works in your possession.